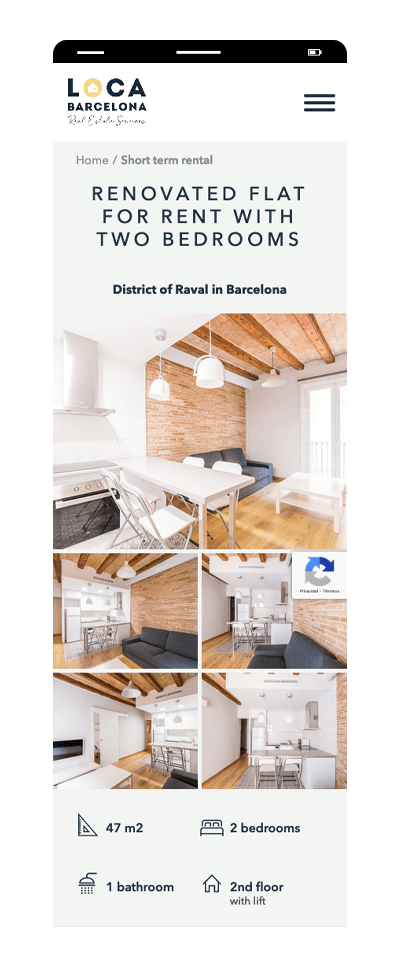 loca barcelona. real estate services
Loca Barcelona is a real estate company located in the heart of Barcelona.
Specialists in the rental and sale of apartments, all of them carefully selected in the city center.
They offer 3 kind of rentals: long-term, short-term and vacation rentals.
In addition, it also offers properties for sale according to the client's needs, either for the purchase of a first residence, a second or for an investment.
We have worked on:
Update the CMS to the latest version of wordpress.
All the layout of the custom design
Customized specific functionalities programming.
Adjustments in the web architecture and urls according to indications to obtain an SEO friendly structure.
---
client: Loca Barcelona
---