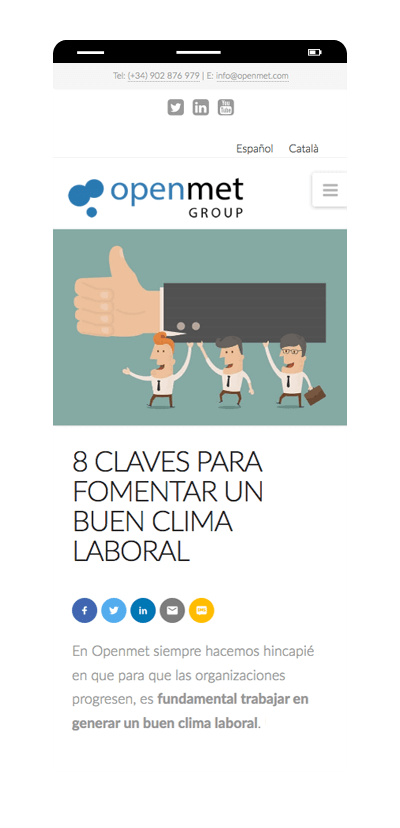 openmet group
Openmet Group provides consulting and technology to evaluate and manage the opinions of strategic groups such as employees, clients and other stakeholders. Specialists in work climate studies, customer satisfaction/experience studies and employee and customer evaluation processes.
To enhance Openmet's visibility on the internet and with the main objective of getting more leads, we have drawn up an SEO strategy to position top keywords that were KPIs for the client in addition to other interesting ones studied through keyword research.
The web has also been optimized based on mobile requests from search engines such as Google and their algorithm updates.
In addition to reviewing and optimizing all the content of the company's Blog, defining its categories and tags and structuring the articles to be SEO-Friendly.
In the years that we have been working on the Openmet online marketing project, organic visits have increased fivefold, increasing Web traffic and achieving the objectives set by the company.
In addition, we have also designed new sections or pages of the web following the established corporate graphic style.
---
client: Openmet Group
---