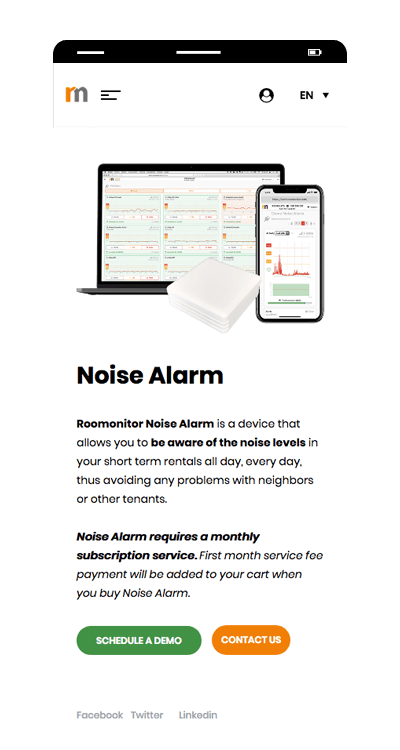 roomonitor
Roomonitor is a technological and innovative company born in 2015 in Barcelona, ​​which aims to contribute to the coexistence of the Vacation Rental sector in urban environments, working through noise monitoring.
Born due to the problems that arose in the apartments for the control of noise and the inconvenience of the neighbors, today Roomonitor is a reference company in the sector thanks to its star product: The Noise Alarm.
We develop a corporate online project tailored to Roomonitor needs.
---
client: Roomonitor
---