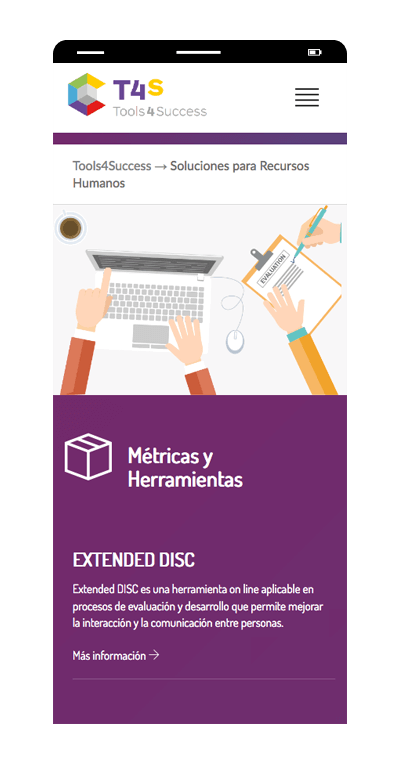 tools4success
Tools4Success is a Human Resources consultancy specialized in providing support and measurement tools for the development of the human factor of companies.
We have developed the entire graphic concept and designed an easy and intuitive responsive website.
We have also drawn up a SEO strategy to increase visibility, improve search engine positioning and increase lead conversion.

---
client: Tools4Success
---